The Latest – or go to What's New page
You're invited to the Sculpture Trail artist reception on June 4th from 5:00 to 7:30 pm.


The Sculpture Trail is pleased to announce that the Cloverdale Performing Arts Center has decided to become the producer of the Trail. This will be one more art form that CPAC will present to the public, along with their offerings of music, dance, art exhibitions, readings. At the end of April, they will add to their art repertoire an indoor circus.
The new exhibit is here! 9 new sculptures have been installed on Cloverdale Boulevard between Citrus Fair Drive and 3rd Street. Each year for 18 years, new sophisticated sculptural diversity has appeared bringing excitement and wonder; what will be on display in 2022? Walk the Boulevard and see what is being exhibited.

Vote for the People's Choice Award. Only the new sculptures are included. Results announced at the reception on June 4th from 5:00 to 7:30 pm.
Artist Highlights
Pierre Riche, a Freedom CA sculptor, is exhibiting "Salvaged Horse" in the current Sculpture Trail. "Salvaged Horse" is a welded metal sculpture of a horse rearing up with its hair flying in the wind. Read more by selecting artists name


Residents and tourists alike applaud the fact that Cloverdale's small town charm is now updated with sophisticated sculptural diversity unmatched in Sonoma County.
Cloverdale
Located 80 miles north of San Francisco, Cloverdale is nestled among gently rolling hills and lush vineyards at the top of the renowned Alexander Valley. Its older homes, tree-lined neighborhoods and friendly residents give the town a small town character to be experienced. The walkable Cloverdale Sculpture Trail is in downtown Cloverdale. Download the printable map and enjoy the Trail.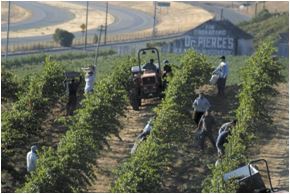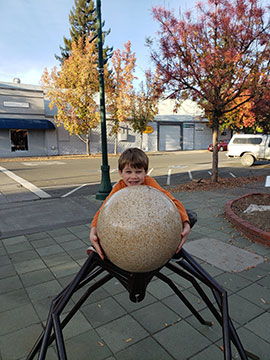 What is Public Art?
Read About The Sculpture Trail Process
It's public! Everyone has access to public art. It's directly in the public sphere and not confined to galleries or museums. It enriches Cloverdale's physical environments, bringing streetscapes to life. It also adds enormous value to the cultural, aesthetic and economic vitality of a community. Public art contributes to a community's identity, fosters community pride and a sense of belonging, and enhances the quality of life for its residents and visitors.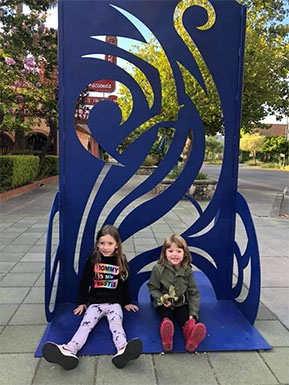 The talent and creativity of the many sculptors, whose sculptures have graced the streets of Cloverdale, have kept the Cloverdale Sculpture Trail alive for 17 years. Persue "Past Trails" to enjoy the artistry of past sculptors.
A complete list of sponsors, donors and volunteers can be found at the Sponsorships Page under Thank You to Our Sponsors and Donors.
2022 – 2024 Sculpture Trail Video Coming 5/25/22