Get another Trick or Treat or Ghost Story
Our Halloween treat to you is Cloverdale area ghost stories and sculpture trick or treats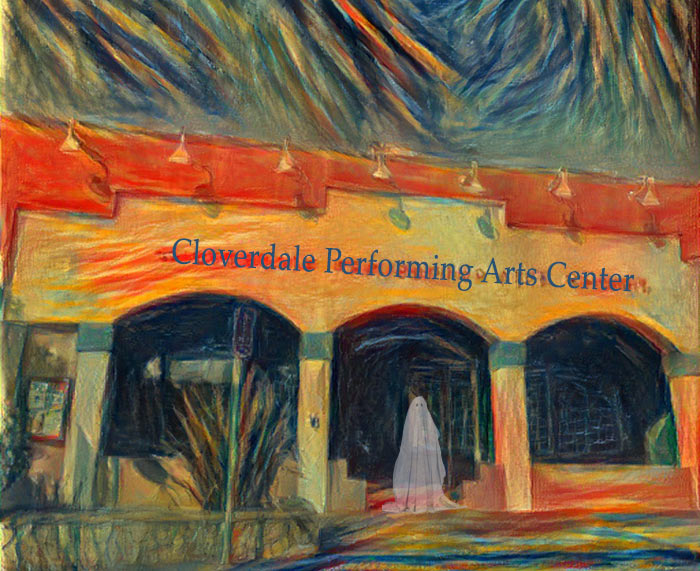 Enjoy a Magical Halloween Ride on the Back of "Salvaged Horse"
"Salvaged Horse", created by Pierre Riche, is a welded metal sculpture of a horse rearing up with its hair flying in the wind. The many steel parts that comprise this dynamic equine representation are wrenches, old tools, nuts and bolts, railroad spikes, diamond plate and even a tire iron or two. There are two welded circles of chain links from a diesel locomotive that frame the wine barrel base.
This sculpture is 77" H. x 27" W. x 48" D., weights 300 lbs. Composition is painted welded steel.
Treat Us with Your Kind Donation
The Cloverdale Sculpture Trail is funded by the generous donations of the community. Please donate through CPAC by writing in the Cloverdale Sculpture Trail.