Get another Trick or Treat or Ghost Story
Our Halloween treat to you is Cloverdale area ghost stories and sculpture trick or treats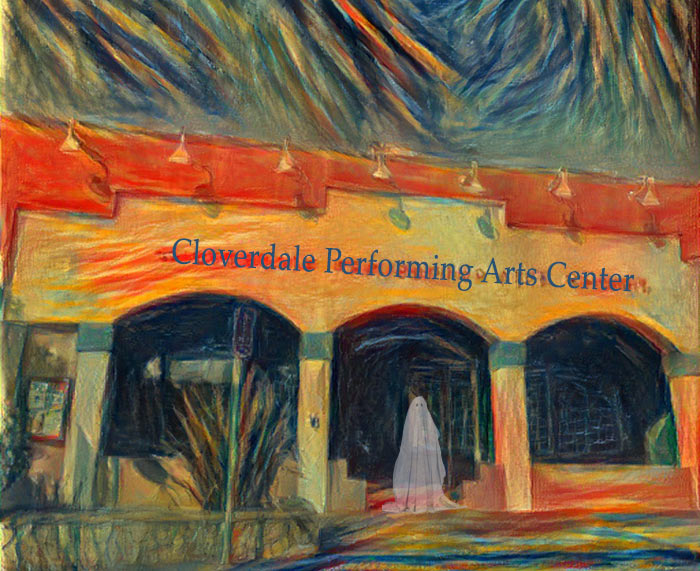 It's "Mine Sweep" Coming to Trick You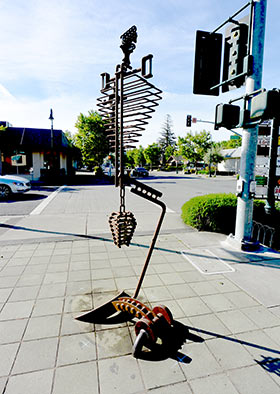 David's sculpture in the 2017-2018 Sculpture Trail was "Mine Sweep" fashioned from steel and stainless steel. It is 8′ high x 24" wide x 24" deep.
Inspired by his grandfather, Mudgett was drawn to steel and spent years as a pipe fitter learning the craft. Metal fabrication gave him a firm grasp of steel, yet he found the conventional uses littered with boundaries. The fusion of art and steel was calling to him.
Today, David is a full-time sculptor focused on steel and natural elements combined with steel. He views sculpting as offering excitement, intrigue, tests and triumphs with an every changing path.
Treat Us with Your Kind Donation
The Cloverdale Sculpture Trail is funded by the generous donations of the community. Please donate through CPAC by writing in the Cloverdale Sculpture Trail.