Main Page | Conversation 1 | Conversation 2 | Conversation 4
Guest, Randy Strong glass artist and founder of the Glass Society. Topic: Joe's involvement with glass beginning as a student at San Jose City College, teaching hot glass, establishing a hot glass program at San Francisco State University and creating glass sculptures with other materials.
---
Hot Glass Adventure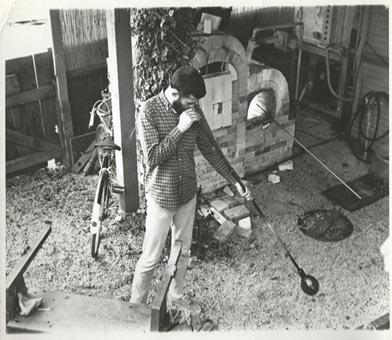 Joe has been involved with hot glass through his span as a working sculptor, and he is considered a pioneer in hot glass. The Glass Guild gave tribute to Joe for his pioneering work in hot glass. His accomplishments as a pioneer follow:
First discovered glass during a visit to a Mexico hot glass factory, which inspired Joe to combine glass and clay despite being told the two elements were not compatible.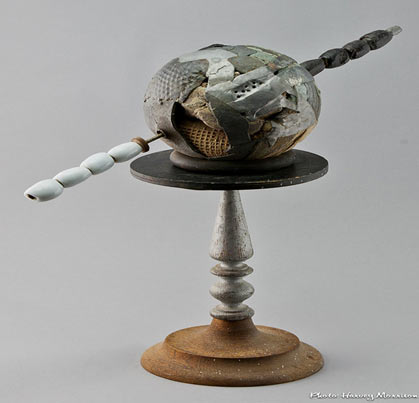 At San Jose State University with the help of students and the ceramic teacher the first glass studio was constructed.
Joe and his wife Samm opened a backyard hot glass studio, the first private hot glass studio on the west coast. Later they moved the backyard hot glass studio to SF State University, the beginning of SF State Glass department that ran for over 40 years
A sabbatical to India seek out the arts & crafts of India led to Joe's created a series of 8' to 12' hanging and stacked multimedia elements called "Song of India".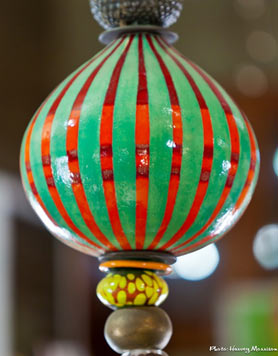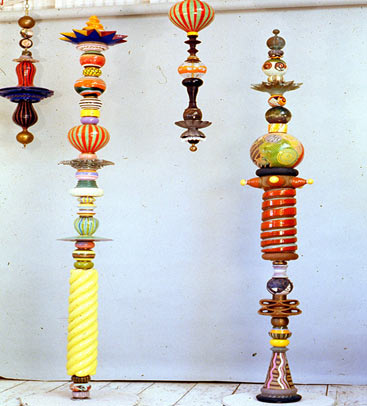 ---
Yoni Series
Joe organized the Yoni Series using known Sonoma County glass blowers.
The Yoni Process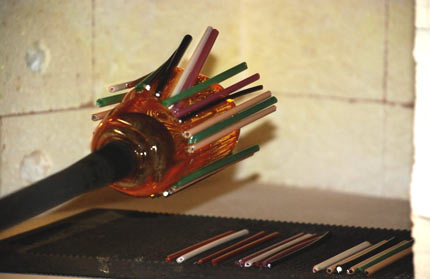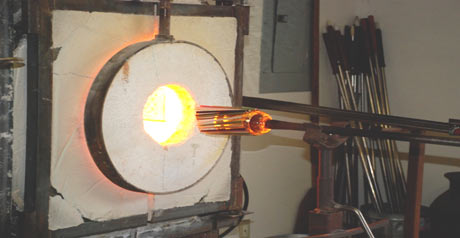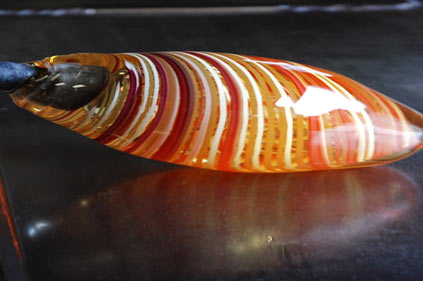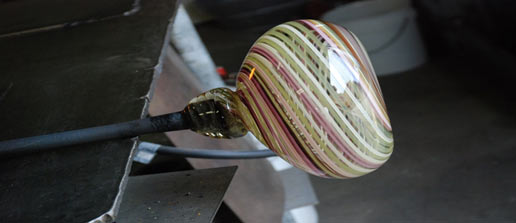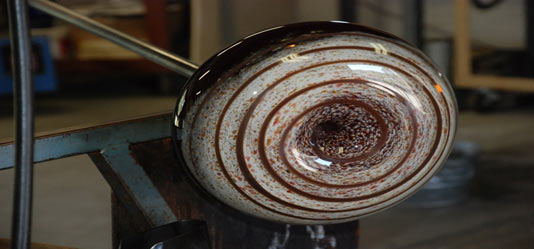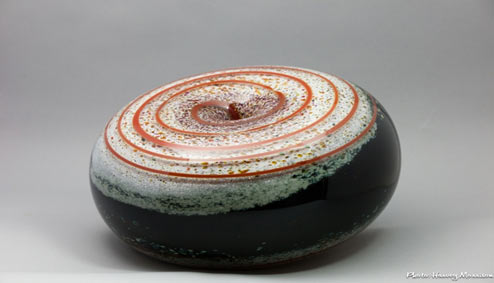 Back To Top of Page