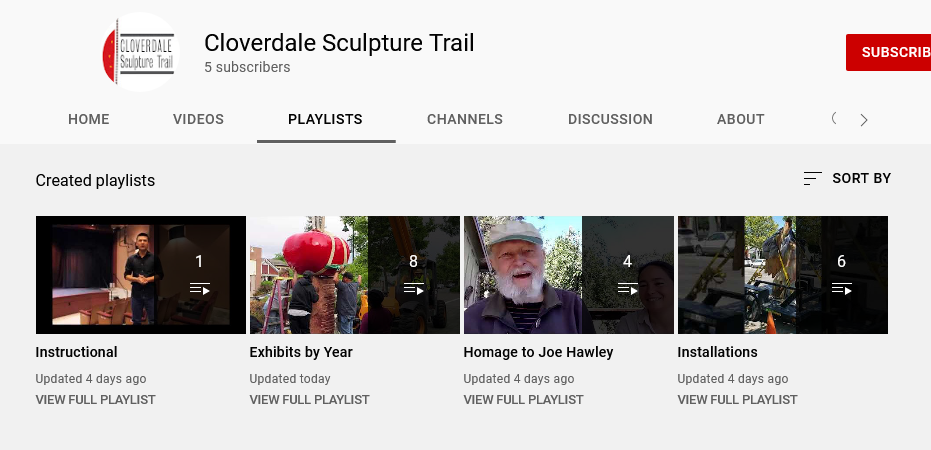 View the categories; Instructional, Exhibits by Year, Homage to Joe Hawley, and Installations, or view all our YouTube Videos at once.
---
Enjoy Jeopardy? Then try your luck at Sculpture Trail Jeopardy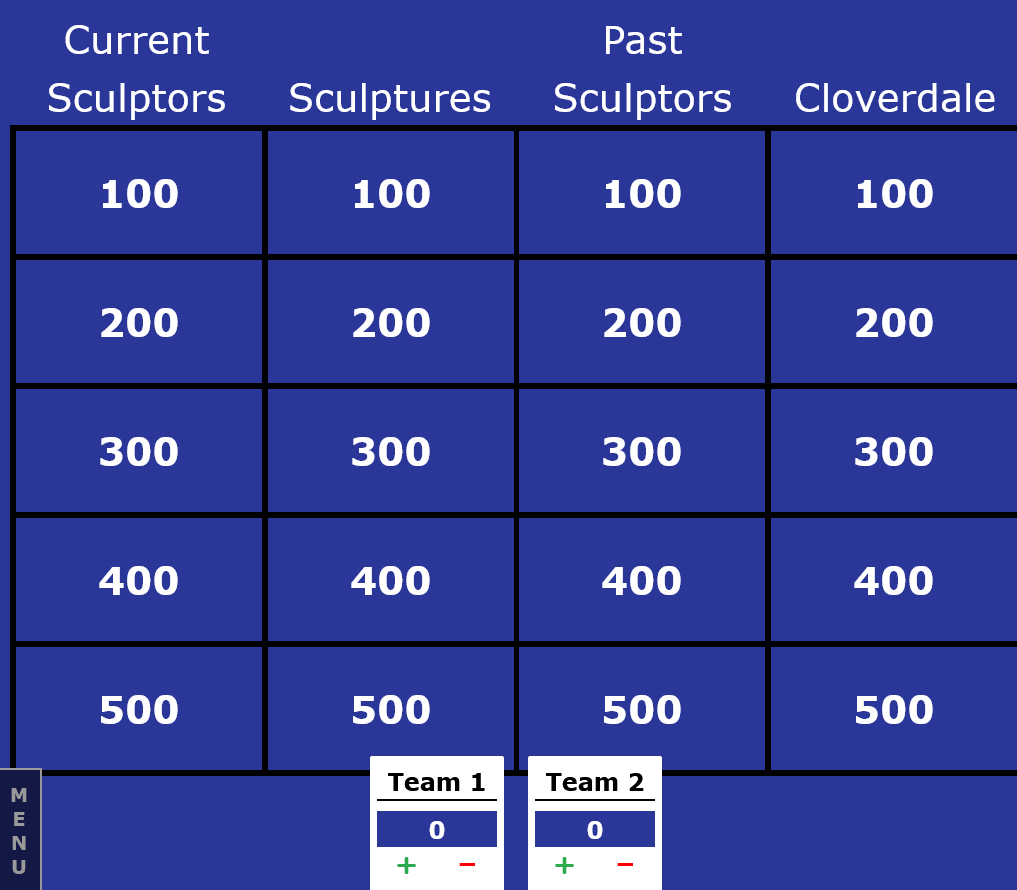 Let's play Jeopardy! Play by yourself, with others at your location, or with a group of teams through Zoom. Easy instructions on page.
---
New Quiz on Sculptures in the Trail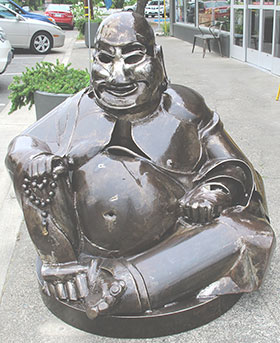 So many sculptures have been exhibited over the years by the Cloverdale Sculpture Trail. Do you remember them all? Think deeply and give it a try.
---
There's a New Pictorial on Crowds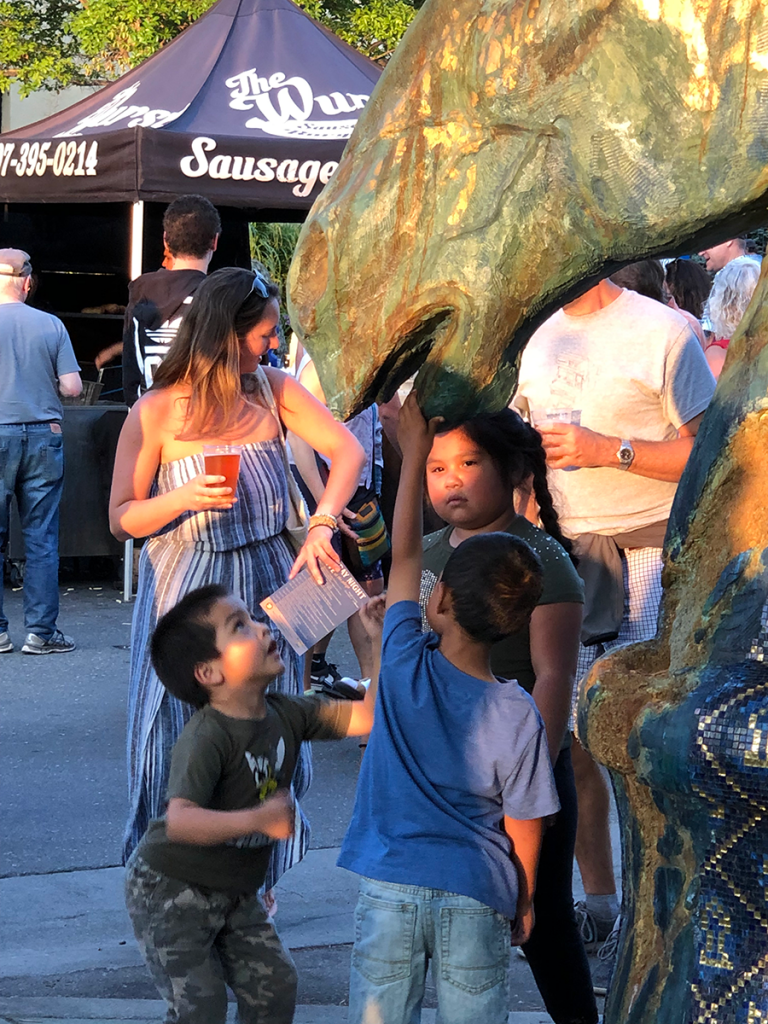 Family outings, casual walks, meeting up with old friends during events, there are all kinds of ways to enjoy the Cloverdale Sculpture Trail. Take a look through our pictorial on people enjoying the Sculpture Trail.
---
Like Quizzes? Test Your Sculpture Trail Knowledge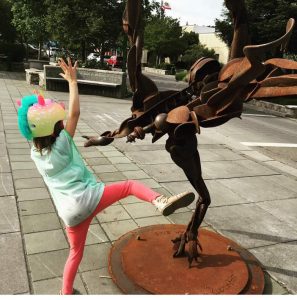 Public art is a form of participation. You can explore, experience, enjoy or pantomime each sculpture on the Trail. Now, you can take your participation one step further by taking our quiz.
---
Derrick a Sculpture by Jam Collective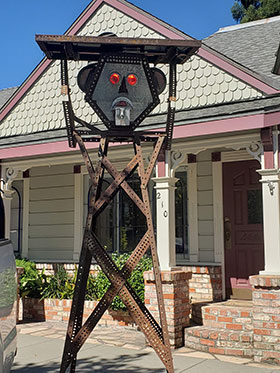 Derrick, a sculpture by Sonoma County Sculpture Jam artists, Beth Hartmann, David Furger, Jeffrey Zankel, John Packard, John Draper and Gordon Carter of Sebastopol, has been silent since being installed on July 22, 2020. "Derrick" has decided to break the silence. This sculpture has a number of messages for passerby on the E. side of Cloverdale Blvd. between E. Second Street and E. Third Street. For the curious, visit "Derrick", who has posted directions as to how to access his messages.
For those who have not visited "Derrick", the sculpture references old-time derricks. It holds up a solar panel which powers its piercing red eyes and, at night, initiated a hidden projector to direct a slow light spiral on the ground. The spiral mimics a drilling action. Is this the hybrid transition from old dependency to renewable solar energy? " Derrick" acknowledges our continued reliance on boring oil, but he's looking toward greener energy sources."
---
Homage to Joe Hawley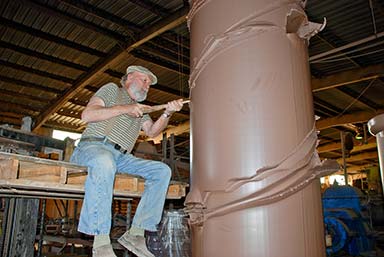 Our Homage to Joe Hawley for the International Sculpture Day is now permanently reachable on our "Past" page under the events tab.
---