Main Page | Conversation 1 | Conversation 2 | Conversation 3
Guest, Jorin Hawley, Joe's daughter. Topic: Retirement, relocation, collaboration with wood peckers, Crimson Rose, toy and plastic assembles started in retirement and exhibiting in Cloverdale.
---
County Line Joe
Joe often refers to himself as "County Line Joe" as he relocated from San Francisco to a property on the Sonoma/Mendocino county line just outside of Cloverdale. The property could house Joe's many sculptures and a 100 plus year old school house on the property became his studio.
Before the schoolhouse began a studio it was home to woodpeckers. While remodeling the school house Joe accidently found a stash of acorns and a wall riddled with wood pecker holes. Joe created glass plugs for each hole, his first collaboration with wood peckers.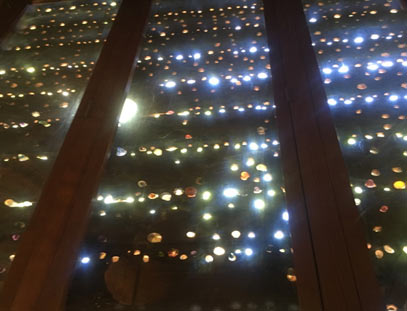 A life-sized ceramic sculpture of a naked woman stood for almost 20 years in the front yard of Joe's property, delighting passers-by. The sculpture was a composite of body parts taken from molds of several different women and named Crimson Rose. Crimson Rose was an iconic figure representing the many other sculptures on the property, and a landmark until in 2014 the sculpture was shattered by a falling oak tree.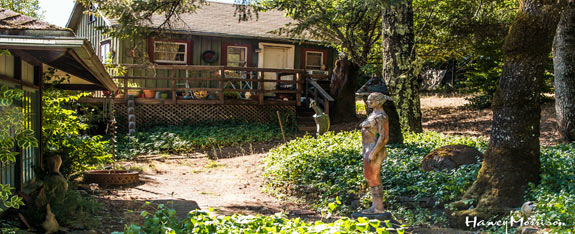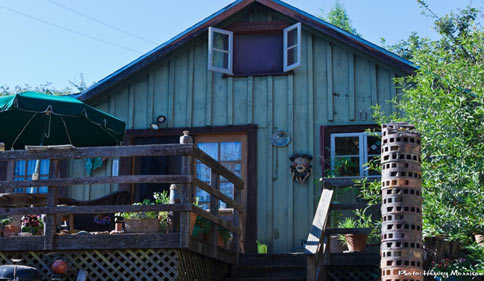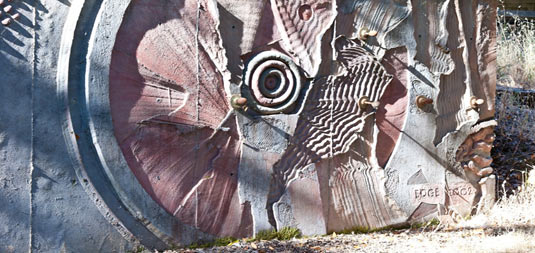 The sculptures share the property with chickens, wild turkeys, deer, coyotes, other creatures passing through and Joe's daughter Jorin.
---
Polyurethane Foam
Not having the equipment he had available at San Francisco State University, Joe explores other avenues for expression, including polyurethane foam. Following are a few foam examples.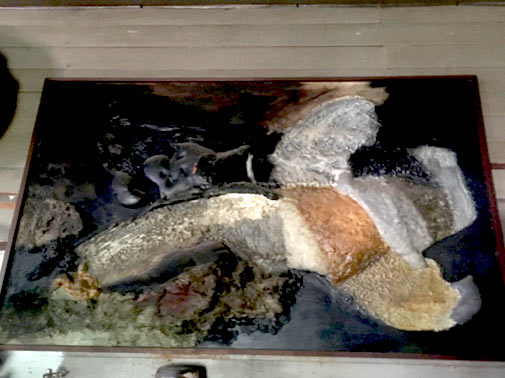 Joe then discovered Lytton Springs thrift shop property filled with acres of potential. Some of his found treasures were plastic toy parts, toy plastic game pieces, toy guns, and other abandoned pieces for possible incorporation in a sculpture. Plastic assemblages emerged.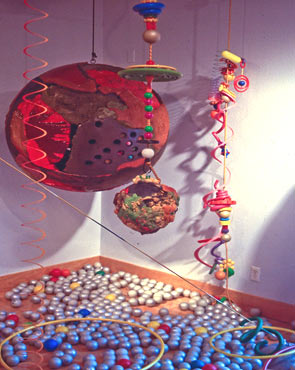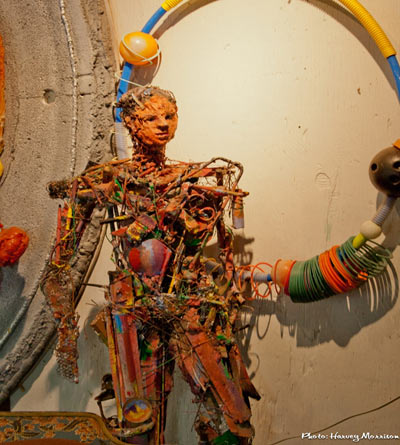 At the same time, the treasures also included a Gun Series.
---
Cloverdale Sculpture Trail
The Cloverdale art community and the community in general discovered Joe in 2003 when Joe submitted an application to display in Cloverdale's first sculpture exhibit. Joe also exhibited in 2004 and 2009.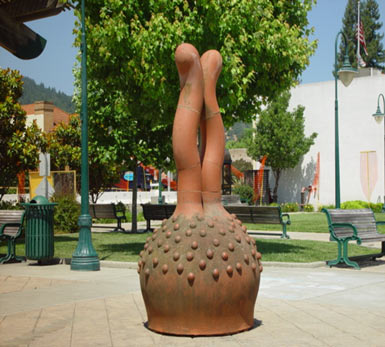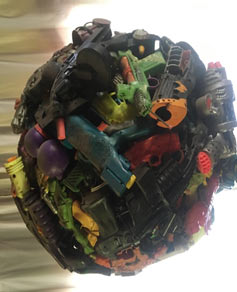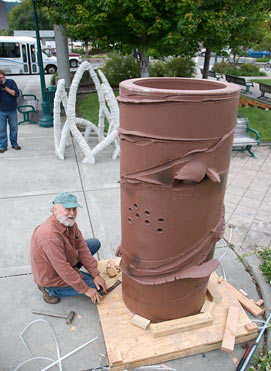 ---
Joe Hawley's Artist Statement
"My work is a continuous conversation of the language of form. The most reoccurring form in my work has been the sphere. I attempt to create forms of delight, truth and fancy, as well as forms about science and spirit: the world, the universe, a metaphor, a ball, a time, a place, some space"
Back To Top of Page