Find out about the free Sculpture Tour on the Otocast Mobile App
Artist Highlights
Every month we add artist highlights to the Sculpture Gallery. Check back to view the latest!
Pierre Riche has been exhibiting in Cloverdale since 2015. Pierre uses many different techniques to create his sculptures. Most of his work is made from recycled metals. When Pierre sees a pile of scrap metal his imagination is unleashed to explore the possibilities. "Pele the Volcano Goddess Awakens" in the 2019-2020 Trail is different, it is made from welded and formed sheet metal. … more
Residents and tourists alike applaud the fact that Cloverdale's small town charm is now updated with sophisticated sculptural diversity unmatched in Sonoma County. Each year the streets are lined with an array of playful and provocative sculptures. The 2019-2020 Cloverdale Trail has on exhibit 19 sculptures by respected sculptors. What better way to spark your Imagination than with this impressive exhibit of public art?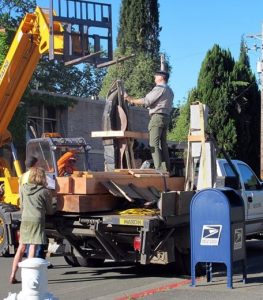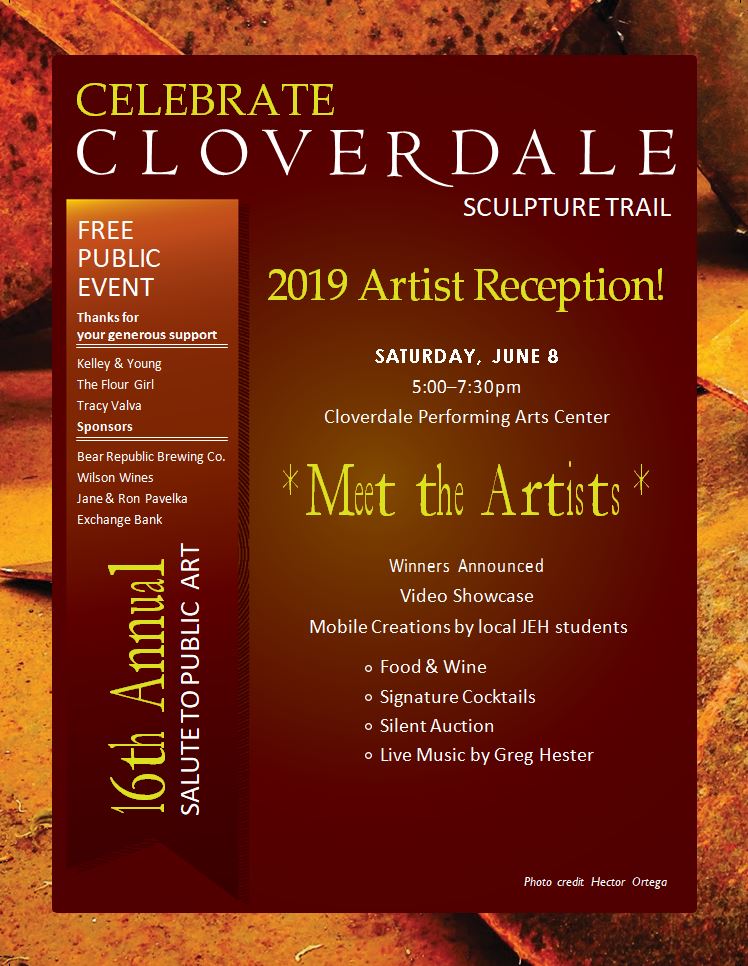 The purpose of public art is not only to enrich the community and improve our quality of life through its ability to enrich an environment, but also to ignite the imagination, encourage thought and to prompt discourse.